Roofing is designed to last for many years, but it can last for many more with the proper care. Even if your existing roof was put on years ago, you can still avoid needing to buy a new one by doing regular maintenance.
We detail all the tasks you need to do regularly to put off asking yourself the question how often you need to replace your roof until its' necessary.
Avoid Replacing Your Roof: Clean Your Gutters
Cleaning the gutters is never a fun task to do, but it is an important one unless you want to replace your roof in the next few years.
Although a buildup of leaves and debris can commonly cause your gutters to overflow and ruin your paint or siding, the overflow can also go upward and damage your roof. Water can wick into roof sheathing and rot it, or even rot roof rafters. In both cases, that can easily cause thousands of dollars in damage.
The best time to clean out your gutters is the fall (just before winter starts to get as many leaves out of the gutters as possible) and spring (to get out all the debris from winter).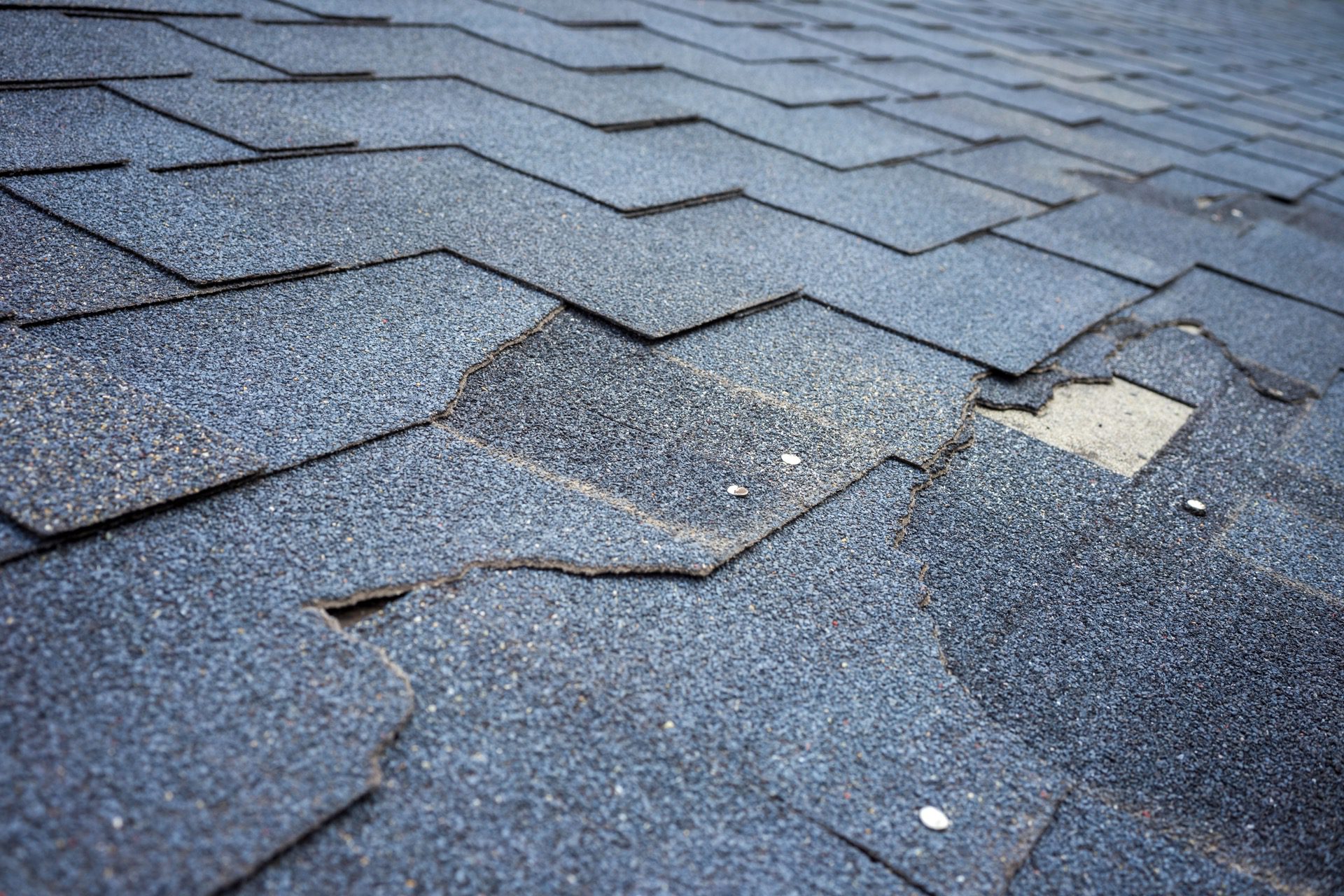 Listen to Your Roof During Storms and Inspect It Afterwards
Storms can be fun to listen to when you're not outside getting drenched by them, but there are some sounds to listen for that aren't quite as nice to hear. If you hear the sound of scurrying on your room while a storm is happening, it may be a sign that your roof has some damage.
After the storm, safely inspect the entirety of your roof looking for curling, loose, or missing shingles or damaged flashing around vents, chimneys, skylights, and other openings. If you notice any of these issues, make sure to call a roofing company as soon as possible to patch it up so that further damage doesn't occur.
If more serious damage has occurred, it may be best to replace your roof entirely
If you're wondering how often to replace your roof in general, here are the following guidelines for each kind of roofing material:
Composition Shingles: 12-20 years
Asphalt Shingles: 15-30 years
Wood Shingles: 20-25 years
Rubber Roofs: 30-50 years
Metal Roofs: 50-75 years
Of course, these guidelines are by no means definitive and will depend greatly on the climate and construction of the roof itself.
Get Rid of Leaves and Debris
Somewhat obvious advice yes, but no less important. While many roofs are peaked to avoid debris sticking to them, apartments and condos are often flat and often need to deal with leaves and other things that can build up over time. Depending on the location, tall, nearby trees may also regularly be contributing to debris if they are close enough.
In any case, it's important to remove the leaves and debris. Left alone, leaves, in particular, can trap moisture to make your roof rot. If they're left long enough, they can even make it easy for weeds to grow on your roof.
Naturally, removing leaves and other environmental waste from your roof can be dangerous, so it's important to be safe and either get the right gear or hire professionals to clean your roof for you.
Inspect and Trim Any Overhanging Branches
In BC, many areas and homes are surrounded by tall trees which can often grow out over your home. While this may seem nice to get some additional shade for your home during the summer, it's, unfortunately, more of a hazard.
If the branches are close to the roof, during heavy wind they can swing wildly and pound your roof. In severe cases, this could cave in a section of your roof letting rain and moisture easily get inside and cause leaks or rotting. Worse, left untrimmed, pests like squirrels can make their home in your roof since they have easy access from the branch. Branches need to be 10 feet away from your roof to keep these pests at bay. If that's not possible, wrap the tree trunk with a sheet metal bank to prevent them from climbing the tree.
Even if nearby trees don't have close branches, if the branches break off in a storm they can fall on your roof and cause damage that way, also letting in moisture. In this case, it's best to call professionals to come to trim your tree as they'll have the proper tools to reach and deal with high branches.
Your roof is one of the most important parts of your home to keep in good shape, with regular maintenance, you can have a roof that lasts for many years to come.