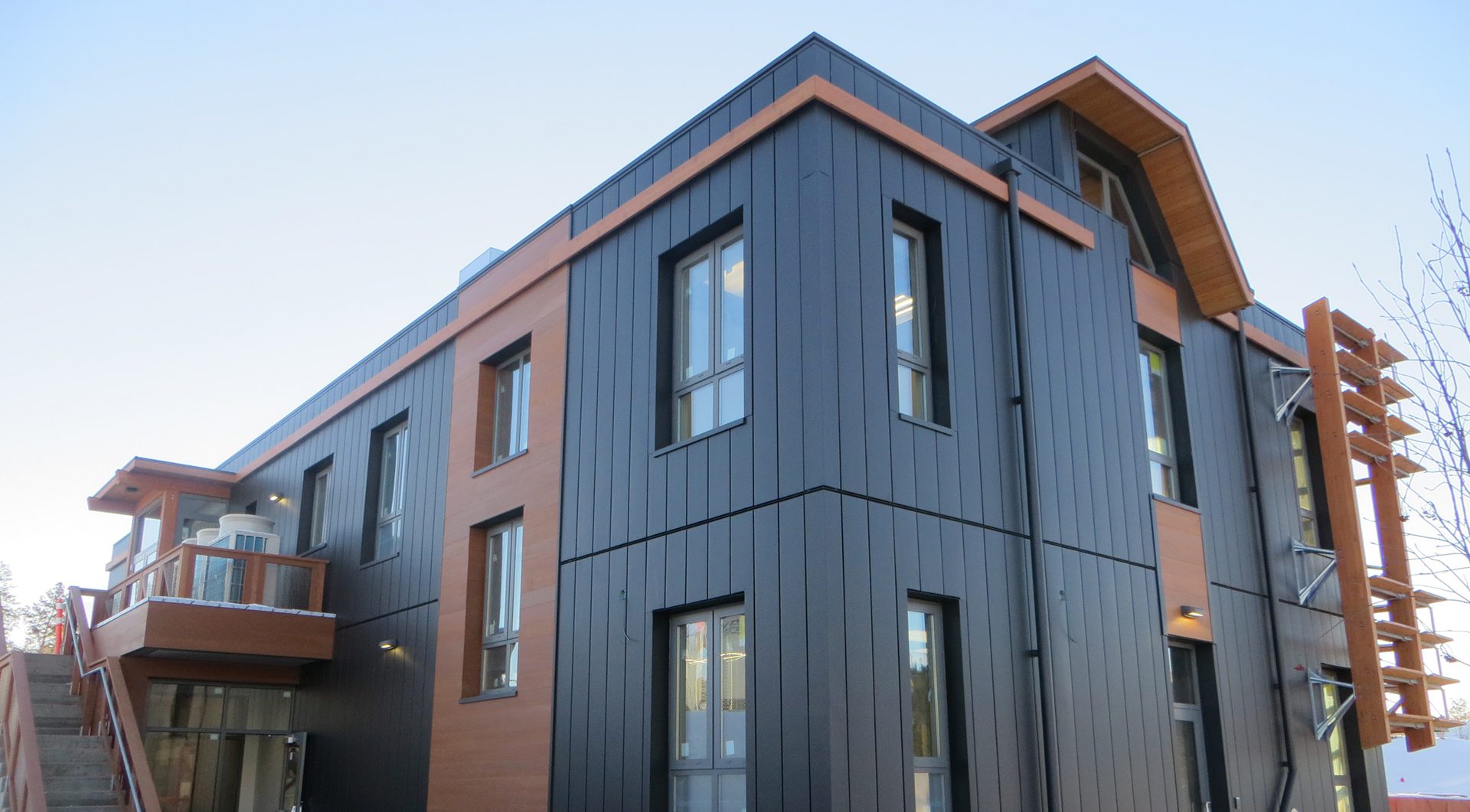 TOMTAR has installed top-quality metal cladding for clients across the Okanagan Valley. The great look and durable design of cladding can cover any commercial or industrial requirement with a full standard range of colours available.
Whatever the profile or material, TOMTAR can source any style of metal cladding from any manufacturer (Westform, Westman, VicWest, Canadian Rolling Mills, etc.) or custom make what you need in-house.
In-House Roll Formed Products
TOMTAR offers a number of roll formed products:
Standing seam, 1.5" mechanical lock hidden fastener standing seam system
One of the most popular and best performing metal claddings/roofing, One of the only true standing seams that can be roll formed to fit curved structures.
Flushmount wall panel, 1" deep
Provides a clean smooth linear cladding look
Flushmount soffit, 1" deep panel
Similar to the wall panel, the soffit can be perforated for ventilation or left solid. This commercial panel gives a superior quality and look to traditional residential-style aluminum soffits.
Gutters. Roll formed in 4" or 6" K-Style
Custom gutters of any design or profile can be made upon request
Custom bent cladding profiles
In nearly any shape imaginable.
All cladding profiles are available from all major cladding companies such as but not limited to, Westform, Vicwest, Westman Steel, VM Zinc, Samson Metals, Canadian rolling mills.